yamaha speakers NS-BP401
Crystallization of craftsmanship, black mirror plane piano finish
The uncompromising work done in producing a Yamaha piano finish spares no effort or time. For example, each process in the overall coating procedure, the under-coating and top-coating, is further divided into three or four repeated coatings, while controlling the membrane thickness at the micro-order—with the total process actually having fourteen coatings. Naturally, the drying periods between coatings are also strictly controlled, and grinding and polishing are repeatedly done with care before and after each coating step. And more than half of the process is completed by hand, using the skills of experienced workers. The rich, lustrous appearance with such profound depth is the crystallisation of craftsmanship nurtured by the art of piano-making.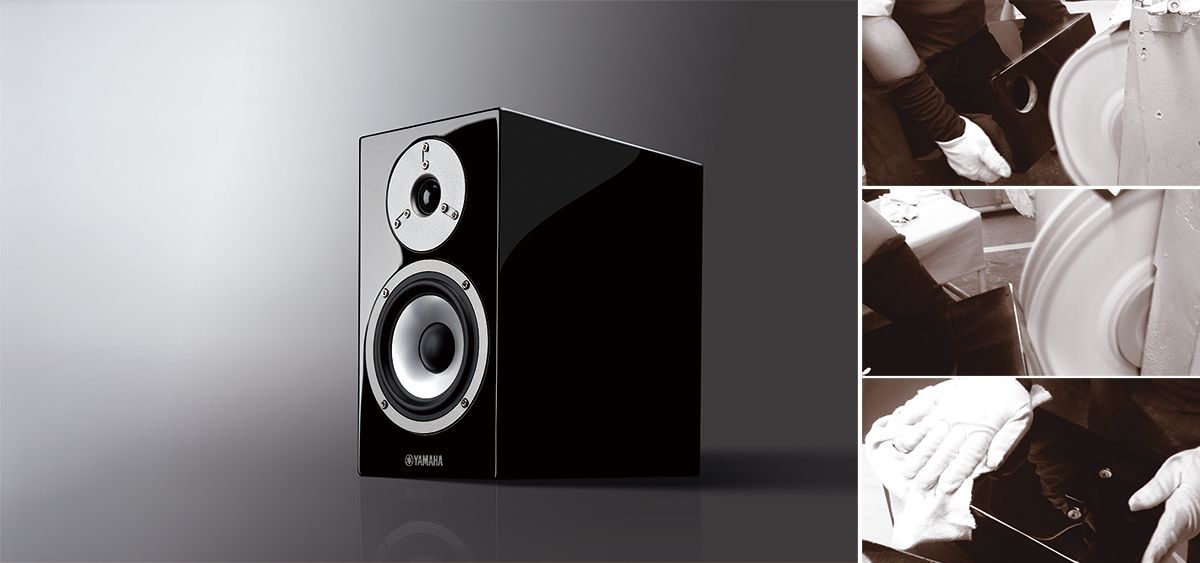 Equipped with a pure aluminium diaphragm woofer that minutely delineates texture and ambience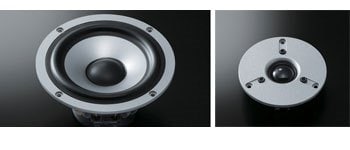 The diaphragm of the 13cm (5-1/4") woofer is made of quality aluminium that is over 99% pure. Its light weight and high rigidity obtain a superior response for rich and high-density delineation of the texture, atmosphere and tone colour of each musical instrument. Another major feature is the capacity for delineating details in the natural sound image, even including depth—such as the positional relationship of each musical instrument in a jazz piano trio. The 3cm (1-1/4") soft dome tweeter, made by coating the diaphragm and applying unique molding technology, delivers both exceptionally high-range reproduction capability and a rich breadth of sound from high-resolution sound sources.
High rigidity cabinet that revives know-how in the creation of musical instruments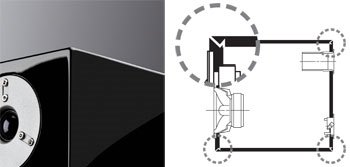 It features a highly rigid cabinet with full three-way mitered-joint construction that connects all angled parts that are crucial to cabinet strength based on the wedge principal. Yamaha's traditional know-how nurtured by its long history in musical instrument manufacturing skillfully controls reverberations of the sound indispensable for music, while achieving high rigidity that prevents unwanted resonances. And following the meticulous polishing carried out to make invisible the joints between surfaces, the unit is given a beautiful piano finish.
Meticulous use of only the highest quality parts, including gold-plated speaker terminals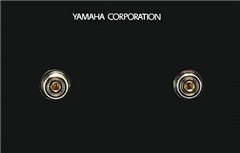 Sections of the network circuit and the internal wiring are composed only of the highest quality parts and materials, carefully selected by meticulous listening tests. Moreover, large speaker terminals compatible with banana plugs have been gold plated to suppress transmission loss and change over time.