Yamaha Speaker Packages RX-A1080 +NS-F500+NS-B500+NS-C500
Your Cinema
Surround:AI
The AI technology built into the DSP analyses the scene of the entertainment content and then creates the optimal surround effect to reproduce it with the greatest effect. This AI instantaneously analyses scenes by focusing on distinct sound elements such as dialogue, background music, ambient sounds and sound effects, and automatically optimises the surround effect in real time, just as if a Yamaha sound engineer tunes the best sound specifically for you. This creates a compelling sense of realism with expressive power beyond conventional sound field effects, giving you the most profound entertainment experience possible.
Thrilling Realism in Surround Sound
Dolby Atmos® and DTS-X™ Playback with CINEMA DSP HD3
This AV receiver supports Dolby Atmos and DTS-X playback with CINEMA DSP HD3, taking the surround sound experience to new heights. The revamped CINEMA DSP HD3 features new signal processing algorithms and three sets of high performance processors. This maximises theatre sound effects, accurately reproducing a new dimension of realism for a sound field with a rich sense of presence and no feeling of boundaries. You will experience a realistic cinema sound field with the sense of truly being immersed in the movie scene.
For Sound Purity
Highly Rigid Construction
The AVENTAGE model RX-A1080 features a sleek, clean design, with an elegant aluminium front panel. Even more importantly, the unit is exceptionally sturdy, with an interior reinforced with cross members in an H-shape. It also features the Anti Resonance Technology (A.R.T.) Wedge, which is a fifth foot in the centre of the unit that dampens vibrations from the power transformer and elsewhere. Thanks to these, installation stability is improved and chassis resonance is dispersed, effectively eliminating external vibration, maintaining the highest audio quality.
Optimum Performance
High Quality Parts
Every single part in an AV receiver affects the sound quality. For AVENTAGE models, extra time is taken to carefully select the most exacting, high-quality parts — including a large-capacity power amplifier unit with damping heat sink, a custom large power transformer, high-performance DSP devices, and so on — in order to achieve the highest performance possible. Moreover, sound technicians employ rigorous testing processes to optimally "tune" the receiver's sound.
Professional Grade
ESS SABRE™ ES9007S Premier DAC
Incorporating the SABRE ES9007S Premier Audio DAC from ESS Technology to achieve an exceptionally good signal-to-noise ratio and up to 120 dB of dynamic range, this AV receiver produces professional quality digital audio.
Professional-grade Sound Optimisation
YPAO™ - R.S.C. with Multi-Point Measurement and Precision EQ
YPAO-R.S.C. (Reflected Sound Control) analyses room acoustics and measures various speaker characteristics, then calibrates audio parameters to achieve optimum sound at any of eight listening positions. It uses precision EQ calculation to achieve the most natural room acoustics possible and Reflected Sound Control to correct early reflections for studio-quality sound. It also provides DSP Effect Normalisation, which varies the CINEMA DSP parameters according to the reflected sounds.
Free and Easy Placement
Wireless Surround Speakers
Combine this AV receiver with the MusicCast 50 or MusicCast 20 wireless streaming speaker and enjoy the amazing convenience of creating a home theatre with wireless rear speakers. What's more, you get stunningly realistic sound with a clean, clutter-free setup. Easily turn your current living room into a special entertainment environment where you can fully enjoy movies and music.
Multi-room Audio
MusicCast
MusicCast takes the headache out of multi-room audio. Simply connect all MusicCast devices to the same network and start sharing audio throughout the home. Take MusicCast for a test drive by downloading the free MusicCast app and using it demo mode.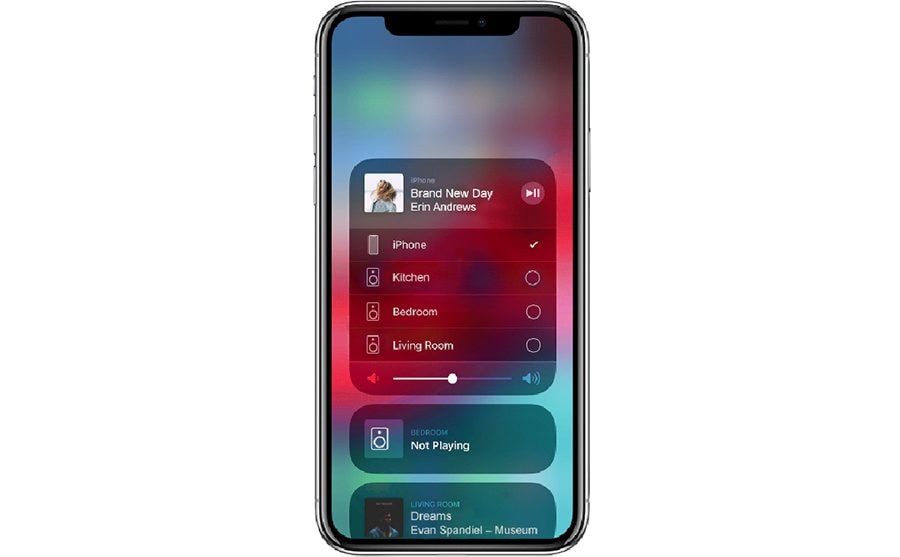 Music at Your Command
AirPlay 2
Hey Siri. Play music in the kitchen and living room.
AirPlay 2 adds the ability to stream Apple Music and other streaming services to multiple MusicCast devices throughout your home. Easily control it from your iPhone or iPad, link it with a HomePod, or simply ask Siri for an assist.
A World of Music
Streaming Services
Explore a world of music with music streaming services* built-in. Syncing your playlists and song likes from your smart phone or computer to the RX-A1080, music streaming services make it impossibly easy to either listen to your faves or discover new music.
* Music streaming service availability varies by region.
* Streaming services may change or be discontinued without notice.
Easily Experience 11-channel Realism
Virtual Speaker Technology
The RX-A1080 is equipped with three Yamaha original high performance DSP devices, achieving high speed and large capacity audio signal processing. As a result, CINEMA DSP HD3 playback can reproduce up to 11-channel sound — on even a 7-channel system. The total reproduction of spatial data, including the vertical axis, helps create an overwhelmingly realistic sound field.
* Requires connection to a front presence speaker. Dolby Atmos and DTS: X signals cannot be used with these virtual features.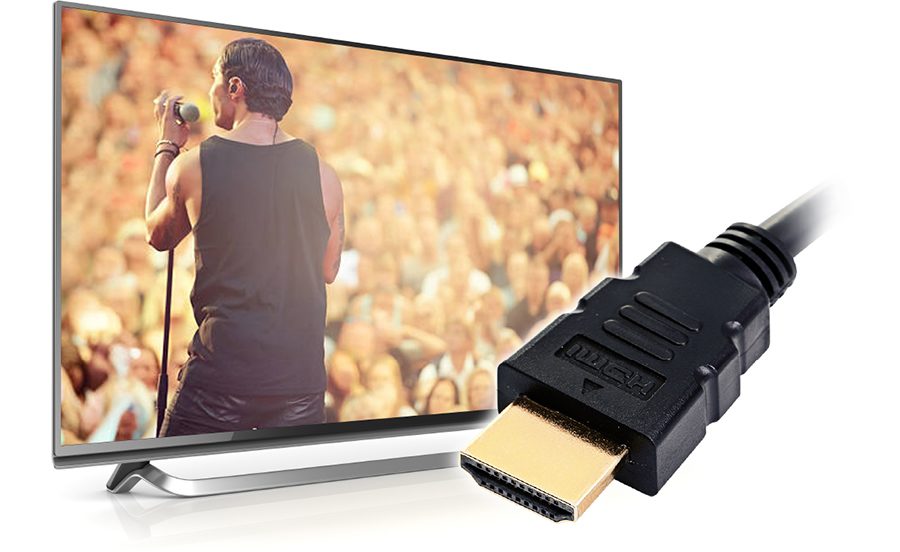 Full Resolution, Total Immersion
eARC (Enhanced Audio Return Channel)
Unlock the full potential of your 4K content. Enhanced Audio Return Channel (also known as eARC) is the next generation of ARC – available in the industry-leading AV receivers from Yamaha.
eARC delivers full-resolution, multi-channel audio formats such as Dolby® TrueHD and DTS-HD® through your existing HDMI connection, giving you the most realistic surround sound experience for immersing yourself in your favourite movies and moments.
Convenient Enjoyment
Three HDMI Outputs
Since the RX-A1080 has three HDMI output terminals, simultaneous connection to the TV, LCD projector and other devices, is possible. Which means, for example, that you can use your TV as usual but use the projector for your favourite movies and special programming, or have the same main room content shown in other rooms as well — easily and without having to change any connections. Naturally, the built-in HDMI functionality is of the latest specifications, corresponding also to HDR (Dolby Vision Compatible, Hybrid Log-Gamma), 4K / 60p passthrough, 4K upscaling, and so on.
The Joys of Vintage Vinyl
Phono Input
This AV receiver provides phono input terminals, letting you connect a turntable and enjoy music from your vinyl collection.
Enhanced Home Theatre Sound
7.2-channel Pre-outs
You can add an external power amplifier (pre-main amplifier) to this AV receiver to improve and enhance the sound of your speakers. For example, using a power amplifier to drive the important front channel in home theatre gives you the added flexibility of building a system with an emphasis on sound quality.
Enjoy Digital Radio
DAB/DAB+ Tuner
Digital Audio Broadcasting capability, with DAB and the enhanced DAB+, offers a large selection of radio stations with high sound quality. Other benefits include automatic selection of available stations from a convenient list, and helpful information display, including station name and music genre.
* Availability of DAB / DAB+ tuner function varies by region.

Let's Talk
Amazon Alexa and Google Assistant on MusicCast
Touch or voice control – the choice is yours. Intuitively control a single MusicCast product or an entire whole-of-home system with ease using Alexa or Google Assistant and hear your home come alive.
*Availability of voice command control via Amazon Alexa and Google Assistant varies by region.
Easy Operation, Detailed Settings
AV Controller App
This easy-to-use app lets you conveniently and 'smartly' control your AV receiver's power, volume, input selections, DSP modes — and much, much more — from an iOS or Android™ device. You can also use as many as 23 different languages and customise the interface by hiding unused icons and renaming functions. A tablet version is also available.
Easy to Use and Multilingual
Advanced Graphical User Interface
The latest graphical user interface from Yamaha has a high-resolution display with clear, easy-to-use menus and includes a selectable status bar that shows input source, volume level, DSP mode and audio format. The GUI provides a choice of eight languages: English, French, German, Spanish, Italian, Russian, Japanese and Chinese and can be displayed over both normal and 3D pictures.
Playback in Different Rooms
HDMI Zone Switching
You can transmit the video or audio content to a TV or home theatre system in another room (Zone 2) via HDMI. This lets you enjoy viewing and listening to the same main room content (where the AV receiver is installed), or even different content.
The aim: Listening pleasure that draws you back again and again
The NS-500 series carries on the design tradition of Yamaha's renowned Soavo HiFi speakers: transparency and depth of sound,deep and tight bass, and a sense of rich detail and warmth.
A world of sound that deeply satisfies, and is sure to fire your imagination.
Interior-friendly design and color options
There's an organic feeling to the design of the NS-500, almost a sense of creation by nature.
The rounded-corner design does away with sharp edges.
Like a violin, the construction focuses totally on sound quality.
Like a piano, the front baffle of the assembled unit is coated with in a lustrous glossy finish.
And a choice of three colors assures a match with any decor.
The NS-500: an expression of pure Yamaha craftsmanship.
DC-Diaphragm™ tweeter for aural spaciousness and dimension
The voice coil for the tweeter Is wound directly over the aluminum-magnesium alloy diaphragm, requiring precision manufacturing technology.
This design delivers greater amounts of sound Information for smooth, extended reproduction. It also eliminates the effects of mechanical strain and adhesive bonding between separate components, preserving every delicate nuance of the sound.
A-PMD cone and solid rubber surround for warm, natural sound
The mid-range and woofer units employ Yamaha's own A-PMD (Advanced PolymerInjected Mica Diaphragm) cones, a technology
that combines the light weight of paper cones with the strength of resin cones.
Surrounds are made of selected solid rubber.
Together with the largediameter magnet structure, this assures tight,. deep, detailed sound for a superb listening experience.
Non-magnetic shielded for clear initial sound
The entire unit Is non-shielded, achieving Impressively clear Initial sound without distortion from magnetic shielding circuits.
Square voice coils for dynamic bass
To maximize driving power, a square voice coil for the woofer driver Increases surface area by 27% and space factor by approximately 30% compared to conventional designs.
Aluminum diecast basket for further sound refinement
The 13cm mid-range and 16cm woofer drivers employ the same type of solid aluminum diecast basket used in the flagshipSoavo-1 drivers.
This extremely rigid design enables the NS-F500 to deliver sonic information and sound quality above Its class.
Musical instrument-inspired Soavo-style cabinet construction
A speaker cabinet needs to convey the full weight of its sound output without any unwanted resonances.
Because all corner areas need to be particularly strong, Yamaha employs its traditional three-way mitered joint construction, based on the use of a wedge along the joint.
Slanted partitions and a vertical ladder provide additional bracing, for outstanding overall rigidity.
The design even incorporates interior wooden blocks inspired by the bass bar used in violin construction.
The result is pure, clear sound, free of any extraneous resonance.
Specially designed spikes for better sound
A speaker's physical relationship to the floor below it is one key to its sound.
For this reason the NS-F500 utilizes newly designed spikes to assure a stable, optimal footing-another example of the lengths to which Yamaha goes in the pursuit of sound.
Spacious, dimensional sound from the DC-Diaphragm tweeter
Using precision manufacturing technology, the voice coil for the tweeter Is wrapped directly over the aluminum-magnesium alloydiaphragm.
This design delivers increased amounts of sound information for smooth reproduction over an exceptionally wide sound spectrum.
A-PMD cone and solid rubber surround for deeply satisfying sound
The woofer utilizes Yamaha's unique A-PMD together with a solid rubber surround.
In conjunction with the large-diameter magnet structure, this assures rich, satisfying reproduction of mid-range and bass.
Non-magnetic shielded for clear initial sound
The entire unit is non-shielded, achieving impressively clear initial sound without distortion from magnetic shielding circuits.
Quality cabinet construction to assure reliable sound
Thanks to Yamaha's traditional expertise in cabinetry, starting with its three-way mitered joint construction, sound quality is natural and consistent.
The higher you turn the volume, the more impressed you'll be with the rich, clear sound from these compact units.